Water now topping dam boards, first water testing temps of 2021
The first water testing samples were taken this AM. The water temps have risen quickly over the past few days, no surprise given the weather of the past week. Thermocline is now at about 9 feet.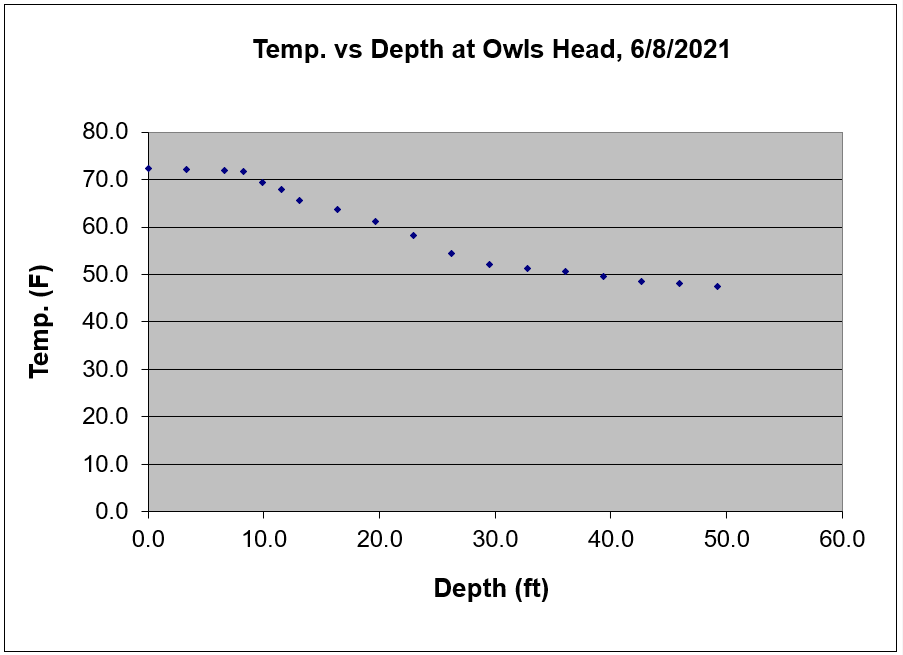 The lake is just about at normal, full, level. All boards are in the dam and the waves are now just going over the tops and down the sluiceway.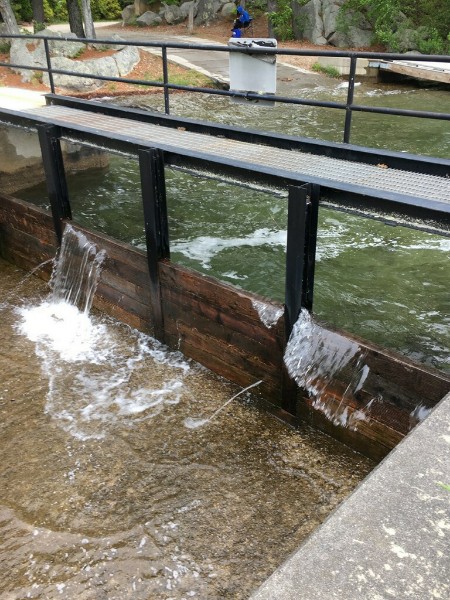 2020
Docks out, Dam at Winter Level – 10/25/2020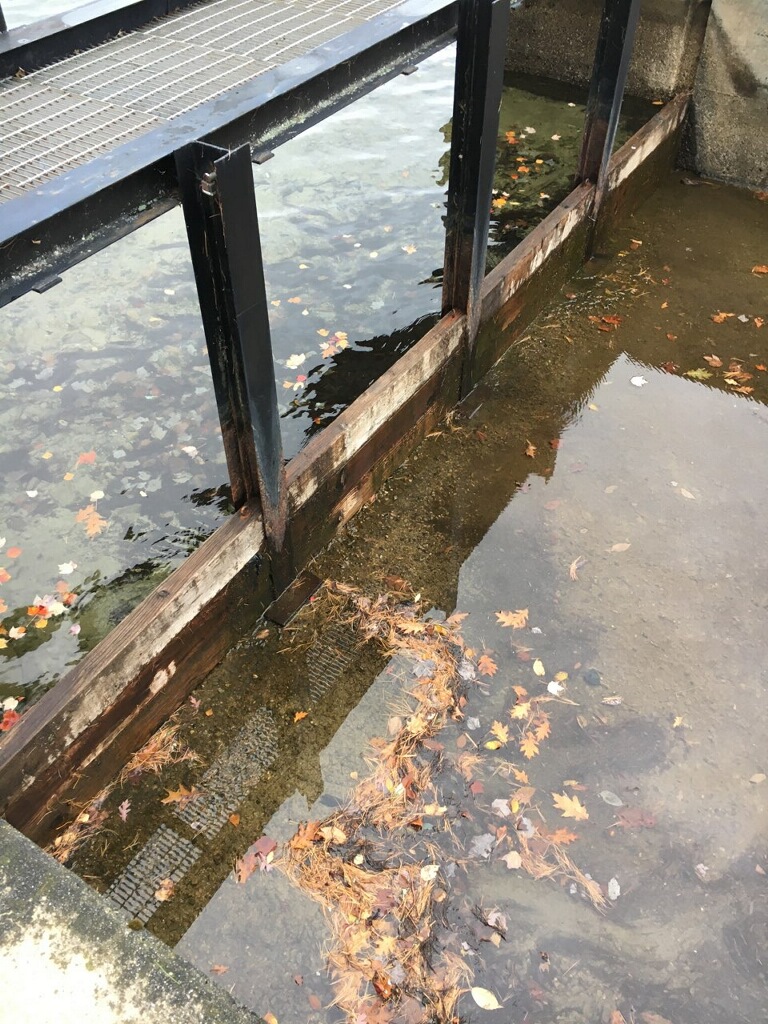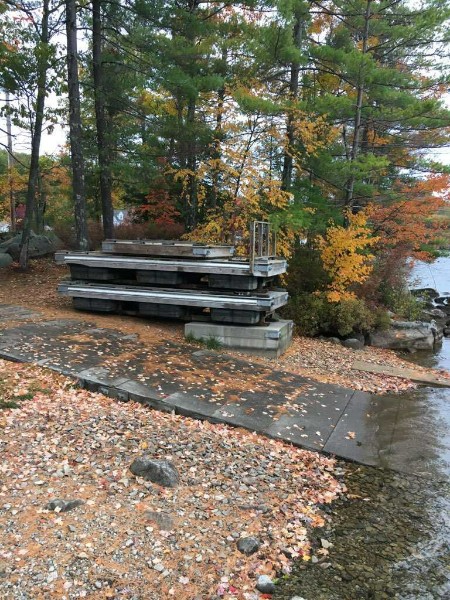 Lake Temps, October 6, 2020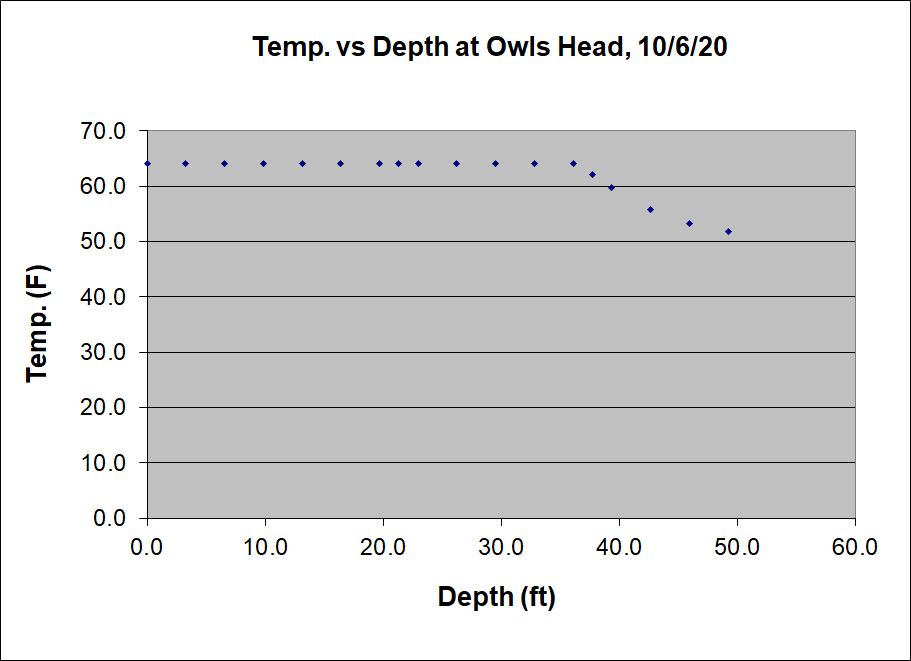 Lake Temps, September 22, 2020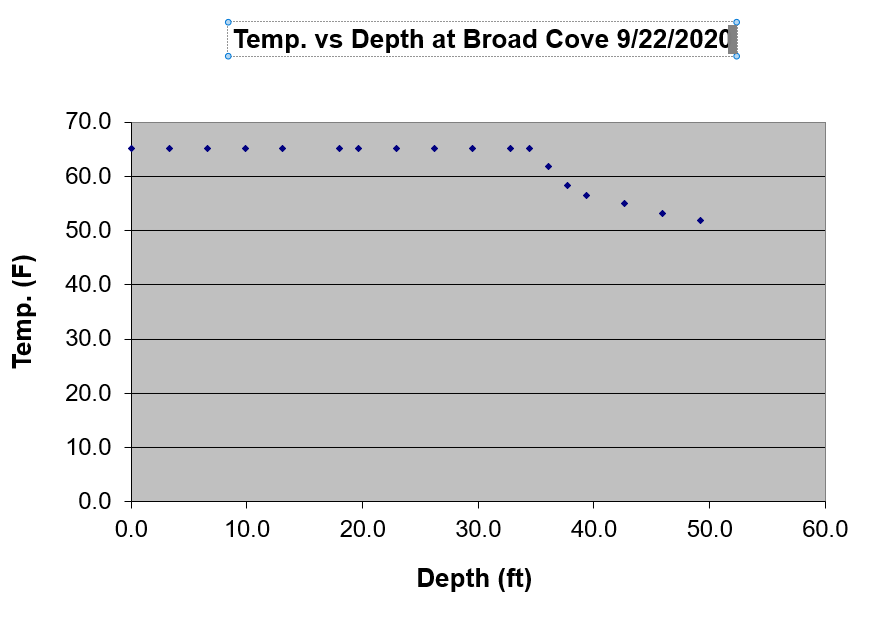 Lake Temps, July 29, 2020